Plank Challenge 2019
Published on 13.11.2019 15:10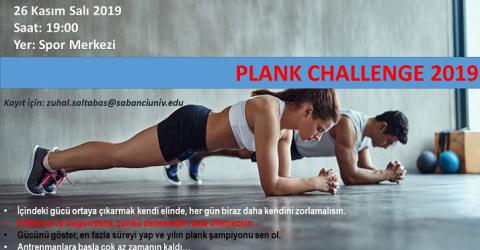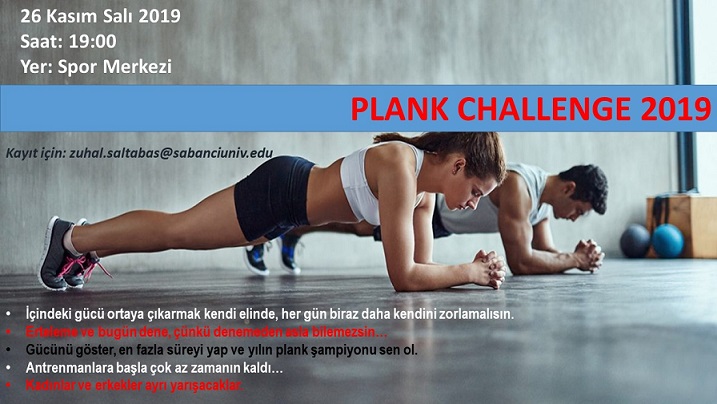 Now it is your turn to show the power inside! You should challange with yourself day by day.
Dont procrastinate, try today; you cannot know without trying.
Show your power within the longest perios and be Plank Champion of the year.
Male and Females will be competing seperately. Start for trainings!
For the registration: zuhal.saltabas@sabanciuniv.edu
26th of November, 2019; 19.00
Venue: Sports Center